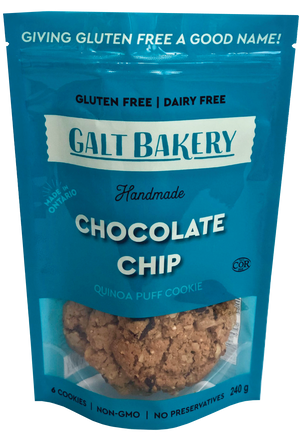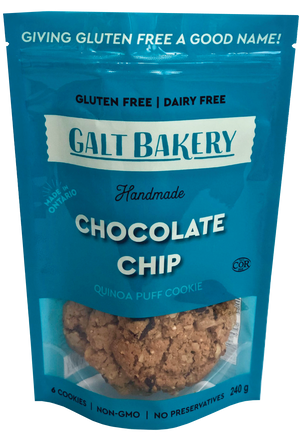 On Sale
Chocolate Chip - Quinoa Puff Cookie
Our chocolate chip cookie is the original recipe that convinced us to open our bakery! We use only the highest quality vegan chocolate chunks and local ingredients where available. We know that you will love this cookie as much as we love making it! 
Looking to enjoy your favourite cookie on the go? Our quinoa puff cookies now come in resealable pouches of 6 cookies. These cookies are gluten-free, dairy-free, hand made cookies made with non-gmo ingredients.
All of our cookies are made with zero preservatives at our bakery in Cambridge, Ontario!